Progress report and grades for Panthers offense through Week 4
We took a look at the Carolina Panthers from an offensive perspective and graded each positional group through the first quarter of the 2020 season.
It's hard to believe that one-quarter of the 2020 season is now in the books. There have been plenty of twists and turns for the Carolina Panthers. But things are steadily progressing in the right direction after two outstanding wins to get back to a .500 record.
This can be considered a fantastic achievement in the circumstances. The Carolina Panthers boast a young roster who didn't have the benefit of any preseason games to develop chemistry, so the fact the group has come together in such a short space of time bodes incredibly well for their chances for the remainder of the campaign.
Head coach Matt Rhule and the rest of his coaching staff deserve a significant amount of credit. It was a baptism of fire early on and mistakes were made. But their willingness to adjust to any significant errors has been noticeably evident and played a leading role in a successful fortnight for the Panthers.
Carolina's offense has been superb so far. They have moved the ball well and come up with the goods despite Christian McCaffrey finding himself on the reserve/injured list over the last two contests.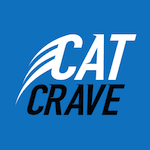 It says a lot about the talent they have that this unit hasn't skipped a beat in the absence of their face of the franchise. Big things were expected of the group going into the campaign on this side of the ball, but they might even have exceeded expectations.
We took an in-depth look at each positional group on offense and graded them through Week 4 of the 2020 season.