4 Panthers players who could be traded before the 2020 deadline
Which members of the Carolina Panthers might find themselves on the trade block ahead of next month's deadline?
We are a little less than a month away from the NFL trade deadline, which is set for November 3. This represents a chance for teams across the league to get some last-minute deals done to boost their chances for the remainder of the campaign or gain some valuable draft capital that could stand them in good stead in the years to come.
The Carolina Panthers might look to make some additional moves should the right sort of opportunity arise. Their current roster seems to be coming together quicker than anticipated, which is a bonus. So the decision-makers need to be wary about what sort of characters they bring into the organization if they chose to go in this particular direction.
Although the recent signs have been more than encouraging, it's worth remembering just what has actually transpired at the Panthers in recent months. They gutted their roster of prominent veteran leadership during the first year of Matt Rhule's rebuild. And much more needs to be done if they want to harbor realistic ambitions of becoming a postseason contender sooner rather than later.
Some members of the roster might also be moved on to ensure Carolina gets something in return. This would provide them with additional draft picks or a player of interest that could come and help right away. But it could also upset the apple cart, so to speak, with what does appear to be a close-knit group.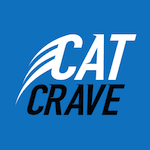 Let's take a look at four Panthers players who could be traded before the deadline next month.