Who is winning the Russell Okung-Trai Turner trade through Week 5?
How is the trade involving offensive linemen Russell Okung and Trai Turner looking for the Carolina Panthers through the first five weeks of the season?
There were plenty of eyebrows raised when the Carolina Panthers decided to trade offensive lineman Trai Turner this offseason. The Pro Bowler might have endured a couple of down years by his high standards. But it appeared there was plenty more juice left in the tank.
Not only did the Carolina Panthers move Turner to the Los Angeles Chargers. But they only got veteran Russell Okung in return. This was a real head-scratcher on the outside looking in and was even ranked one of the NFL's worst offseason moves.
However, things look far different five weeks into the 2020 season.
Russell Okung has impressed for the Carolina Panthers.
Okung has been a big surprise from a performance perspective after putting the speculation of a potential retirement due to COVID-19 health concerns were put to rest. The Super Bowl winner has missed two games through injury. But he returned in emphatic fashion during the Panthers' success at the Falcons on Sunday, which was their third straight victory.
When Okung has been in the lineup, Carolina has been better off for it. The experienced pro has provided Teddy Bridgewater with an assured blindside presence from a protection perspective which has played a leading in the signal-caller hitting the ground running during his second chance at a starting role in the NFL.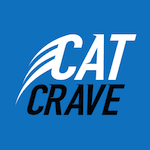 Okung has given up just one sack and has yet to concede a penalty from 201 offensive snaps. His strong production has secured an impressive 74.7 grade from Pro Football Focus and the player's emergence as a locker room leader is another significant factor that shouldn't be overlooked.
There is every chance that the Panthers have seen enough from Okung to give him a new deal, providing he is willing to take a decrease in salary, which currently stands at $13 million. Much will also depend on the tackle's desire to continue his outstanding career, but it does appear there is life in the old dog yet.
As for Turner, things haven't quite gone as smoothly.
The former Panther has suffered his fair share of injury problems this season, appearing in just one game against the Super Bowl champion Kansas City Chiefs. Turner has been on the field for just 81 snaps and has a current Pro Football Focus grading of 46.4.
This is an unfortunate turn of events for the player, who was looking to make a real difference on a talented team that has been ravaged by injuries to prominent roster members that have all-but ended their preseason hopes of a playoff spot.
Turner's base salary will increase to $11 million in 2021 and considering it won't cost the Chargers anything to cut their losses, it is an option they will undoubtedly consider with the salary cap coming down next year due to a decrease in gameday revenue surrounding COVID-19.
In conclusion, the Panthers probably feel pretty good about this trade through five weeks of the season.
There is a lot of football still to be played and Turner might make more of an impression once he returns to full health. But Okung has been a breath of fresh air on an offensive line that has been much improved, and long may it continue.