4 big disappointments in Panthers' loss at the Saints in Week 7

24

27
What were some of the big disappointments that emerged from the Carolina Panthers in their close-fought loss at the New Orleans Saints?
Although the Carolina Panthers fought hard in their Week 7 loss at the New Orleans Saints, it was still another close game that they failed to come through in the clutch.
The fact that Matt Rhule's men are being competitive with some of the NFL's best teams through seven weeks of the 2020 season is extremely encouraging. Gaining this experience of being in close contests with Super Bowl hopefuls is something they can put to better use next season, which will certainly come with further improvements to the roster with more salary-cap space at their disposal next spring.
Losing to an NFC South rival is never easy to take. But the team's fanbase can look back at the sort of direction the Panthers are going in and be excited about the future. Yes, they are now back to a losing record, but considering the doom and gloom merchants didn't expect them to win three games all season, the team still appears well ahead of schedule.
There is a good chance for Carolina to reach the halfway stage with a .500 record. The Panthers entertain a Falcons team who they've already beaten this season and once again snatched defeat from their jaws of victory at the death against the Detroit Lions on Sunday.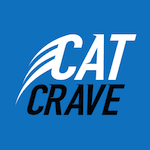 That being said, there were some elements to the game that pose some concerns from the Panthers' perspective. Let's take a look at four big disappointments from Carolina's fourth loss of the campaign.