What went wrong with the Carolina Panthers and Seth Roberts?
The Carolina Panthers finally cut their losses with Seth Roberts following their loss at the New Orleans Saints.
Things didn't go according to plan for Seth Roberts during his time with the Carolina Panthers. The wide receiver was finally shown the door after another game that brought no targets and little involvement at the Saints, which was probably the last time we'll see him turn out for the organization.
Roberts was a free-agent signing by the Carolina Panthers from the Baltimore Ravens this offseason and there was some hope he could get some prominent game time despite the presence of D.J. Moore, Curtis Samuel, and Robby Anderson on the depth chart. The player didn't have the smoothest of training camps due to a concussion. But the coaching staff took him onto the 53-man roster despite his lack of practice before competitive action got underway.
The former West Alabama standout offered something a little bit different from the outside looking in. He was a big body with a nice blend of speed and ability to catch under pressure that would have been of use had Roberts lived up to his end of the bargain.
Seth Roberts never got going with the Carolina Panthers.
It was always going to be difficult for Roberts. He was fighting for targets from the outset – gaining just six all season – and he hasn't had a ball thrown his way since Week 4, playing just 21 percent of Carolina's offensive snaps this season.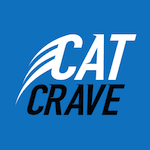 Considering how fluid Carolina's offense has been without Roberts making a contribution, maybe it is best for both parties to go their separate ways. There are plenty of teams looking for wideout help that ensured interest almost immediately from the Green Bay Packers, who plan to sign him to their practice squad. This might also result in a more increased role somewhere down the line.
Roberts signed a one-year, $3 million deal and it has cost the Panthers around $600,000 in dead cap money to move on from the player. This is hardly going to break the bank when one considers just how much Carolina is shelling out already and whether this means they'll bring in another body before taking on the Falcons on Thursday Night Football remains to be seen.
The move could see additional playing time for the likes of Pharoh Cooper and Brandon Zylstra, with the Panthers holding out high hopes that undrafted rookie Omar Bayless can make a name for himself once he is finally ready to go next season.
Seeing Roberts used so sparingly was a surprise. The player did have trouble getting open whenever he was on the field and although he brought in four receptions for 31 receiving yards, his production was not in keeping with such a substantial salary for a rotational player on a team who could be middle of the pack by the end of the campaign.
Roberts has stats of 183 catches, 2,128 receiving yards, and 15 touchdowns during his career so far. It is unfortunate things have transpired in this manner. However, it shouldn't impact how the Panthers operate offensively too much, especially with their All-Pro running back Christian McCaffrey set to make his long-awaited return to the lineup in the not-too-distant future.