Carolina Panthers: Greg Hardy's path to UFC superstardom continues
Former Carolina Panthers player Greg Hardy picked up another UFC win.
Greg Hardy's time with the Carolina Panthers was eventful, to say the least. The much-maligned defensive lineman was quickly shipped out due to off the field issues that eventually saw him out of the league following a brief stint with the Dallas Cowboys. But he is making the most out of another opportunity in the most brutal of environments.
Hardy has been making a name for himself in MMA circles in recent months. His latest contest was another strong indicator of the talent he possesses, with the former Carolina Panthers standout achieving an eye-catching triumph over Maurice Greene at UFC Vegas 12.
Things almost didn't go to plan for the former Carolina Panthers DE.
There was some question as to whether Hardy would be able to enter the Octagon, for two reasons.
First, Hardy didn't even make weight initially, coming in over at 266.5 pounds. He managed to get himself down to 264.6 after being given an hour so shed enough to make sure the fight went ahead.
Second, and probably most important, was Hardy's problematic situation with the law that emerged just a few short hours after he due to come up against Greene.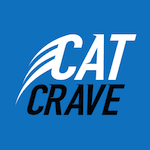 "They're trying to prey on me, man. You guys know me by now. I would've jumped off a building or done so crazy T.O. stuff if I was that guy you're always talking about. I'm not. I never will be. I'm a good guy. I've been a good guy – an innocent man. I always have been."
Despite becoming the first heavyweight in UFC history not to make weight at the first attempt, Hardy more than made up for this with a polished performance that will undoubtedly make the rest of the division sit up and take notice.
Unquestionable power! 😤@GregHardyJr sits Greene down on a jab and doesn't let up.

[ Co-main next on #ESPNPlus ] pic.twitter.com/9puT2wJ4n2

— UFC (@ufc) November 1, 2020
It was hard not to be impressed by the way Hardy finished off his opponent. A stiff jab saw Greene crumble to the canvas before a barrage from the second-team All-Pro selection eventually saw the referee step in with a little more than one minute remaining in the second round.
This takes Hardy's MMA record to 7-2 – 4-2 in the UFC – and is another small step up the ladder with a view to becoming a possible world champion in the future. The former player's redemption tour seems to be gathering pace. But it could all come crashing to a halt if this new problem away from the spotlight becomes an ongoing concern.
Nothing new where Hardy is concerned, obviously.
The one-time defensive end recorded 34 sacks, 144 solo tackles, 14 passes defended, seven forced fumbles, 44 tackles for loss, and 69 quarterback hits during his time in Carolina. Hardy is now taking a different path and he is emerging as a force to be reckoned with.