Can Brian Burns become an all-time Carolina Panthers great?
How much better can Brian Burns get for the Carolina Panthers?
It's been a season full of ups and downs for the Carolina Panthers, as their 3-6 record suggests. However, one player on defense has emerged as a potential star who could be the heartbeat of their roster moving forward.
The Carolina Panthers made the decision to select Brian Burns in the first round last year. The speedy edge rusher looked like the real deal as a rookie on his way to 7.5 sacks in a rotational role. But the way he's built all aspects of his game leaves no doubt that superstardom beckons for the former Florida State standout.
Burns has been a revelation through the first nine games. His explosive presence on the edge is causing nightmares for opposing lineman and the player is also doing an incredible job of assisting in running situations, something we just didn't see from him as a rookie.
This is down to nothing more than hard work during the offseason. Burns was entirely committed to becoming a more well-rounded defensive end and this dedication is really coming across on the field.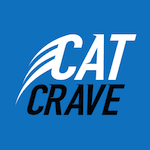 Burns picked up his fourth sack of the 2020 campaign after his tackle for loss on Patrick Mahomes was finally ruled a quarterback takedown by league officials. One could argue that the pass-rusher could have more sacks had he finished off some promising openings, but the encouraging thing is that he's getting to the spot quickly and consistently.
However, just how much better can Burns get?
The answer is simple, a lot.
Brian Burns is on his way to becoming an all-time Carolina Panthers great.
It's easy to forget that Burns is still only in his second year as a professional. His high status within the Panthers and maturity beyond his years makes it seem like he's been in the NFL longer. But the player who secured 23 sacks and 38.5 tackles for loss in college has taken to the next level like a duck to water.
Brian Burns is FAST.

Example #100. #Panthers pic.twitter.com/a1z7wo0arw

— Cat Crave (@CatCraveBlog) October 26, 2020
For Burns to improve further, the Panthers need to do a better job of getting pressure from elsewhere. If it's not coming from their most dynamic defensive weapon, then it generally doesn't happen at all.
Carolina needs a defensive tackle who can get after the passer to put alongside Derrick Brown and for Yetur Gross-Matos to become a prominent threat on the other side of the line once he is fully recovered from a high ankle sprain.
Burns has proven more than capable of disrupting things with a lack of productivity around him, but it's not fair on the player. Bringing in additional reinforcements to generate havoc in opposing backfields should be one of Carolina's top priorities next spring.
You don't have to look far for more evidence of just how well Burns is playing this season.
Pro Football Focus grades him immensely highly at 85.0. He already he 22 pressures through nine weeks, which is one less than he gained all of last season, and his snap count has increased from 43 percent as a rookie to 75% which further highlights his overall influence.
Carolina is extremely fortunate to have Burns, who is quickly emerging as one of the NFL's best at the defensive end spot. And if this trend continues trending upward in the coming weeks, months, and years, then he has the talent to be an all-time Panthers great.