3 bold predictions for the Carolina Panthers vs. the Lions in Week 11
Matchup

4-5

3-7
Bold prediction for the Carolina Panthers vs. the Lions in Week 11.
After their worst performance of the year, the Carolina Panthers are in a prime position to bounce back this week at home against the Detroit Lions. By this, I mean give themselves a chance to win and play much better from start to finish. This is a home game against a team that is barely in playoff contention and favored to win by just 2.5 points.
There is a small chance that both starting quarterbacks will sit this game out. Teddy Bridgewater and Lions quarterback Matthew Stafford were both listed as "questionable" on their team's injury report. Whether the starting signal-callers play or not, expect to see both teams primarily lean on the running game.
A week after giving rookie running back De'Andre Swift the start, Detroit will not have him this week and will have to go back to former NFL MVP Adrian Peterson to carry the rock with Kerryon Johnson.
The pair will undoubtedly try to attack Carolina's vulnerable run defense. But if Panthers can respond in kind against the Lions' 30th ranked run defense with Mike Davis who is looking to recreate some of the production he had prior to the five-game skid, they will stand a good chance of winning.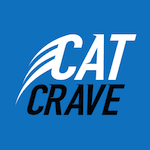 Detriot needs a victory to stay afloat in the playoff picture, so I don't expect them to lay down. However, this is probably one of Carolina's best chances to win a game for the rest of the season. Here are three bold predictions for Sunday's game against the Lions in Charlotte.