7 studs and duds from Panthers' loss at the Vikings in Week 12

27

28
Studs and duds from the Carolina Panthers' loss at the Vikings.
The Carolina Panthers seem to be inventing new ways to lose football games. Their latest collapse down the stretch was the latest in a series of disappointments during the 2020 season that has left some questioning just how much longer it's going to be before adjustments are made.
Head coach Matt Rhule and his players won't be getting a pass for much longer. The Carolina Panthers are heading into the last quarter of the campaign after their Week 13 bye and if they cannot rectify elements of situational football that eventually saw them lose 28-27 at the Minnesota Vikings, then it is going to be another turbulent offseason period for all involved.
Anyone who was expecting a miracle from this group was kidding themselves. That being said, their lack of ability to come through in critical moments of close games is a real problem and once a roster and coaching staff gets this particular mindset, it has the scope to further complicate matters the longer it goes on.
Just ask the Atlanta Falcons.
Here are seven studs and duds from Carolina's capitulation in Week 12 that sees them with a 4-8 record.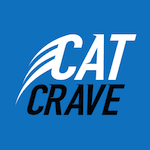 Stud No. 1
Robby Anderson – Carolina Panthers WR
Robby Anderson returned to the sort of form that enabled him to thrive during the early part of the season. The wide receiver was a tremendous presence in the passing game and even managed to get into the end-zone for the first time since Carolina's opening day defeat to the Las Vegas Raiders.
There is a lot to like about Anderson's level of performance this season. He has given the offense a completely different dimension and hopefully, he can build on his four-catch, 94 receiving yards, and a touchdown when the Panthers host the Broncos in Week 14.