Fantasy football outlook for Panthers in Week 15 at Packers
Matchup

4-9

10-3
Saturday, Dec 19
8.20 PM ET
Fantasy football predictions for Carolina Panthers players in Week 15.
In a "David vs. Goliath" primetime matchup, the Carolina Panthers head to Green Bay to take on the Packers on Saturday Night Football. Though the Panthers are tied with Atlanta and Dallas at 4-9, they are technically the worst team in the NFC based on the current standings. The Packers are level with New Orleans at 10-3, but have the tiebreaker over them and sit at the top of the standings.
This will be a rematch of the thrilling game in Green Bay last year, where the Kyle Allen-led squad came just inches away from upsetting the Packers in Week 10. All signs indicate that the result will not be close this time around.
Green Bay is averaging a league-leading 31.5 points per game and the Panthers have only scored 31 points once this season. Combine that with a road trip to Green Bay, Wisconsin in December, and a day less to prepare, this game is as large of an uphill battle as Carolina has faced all season.
Earlier in the year, we could have debated that this scrappy team was up for the challenge against the NFC's best team. With the exception of Tampa Bay, the Panthers have played every good and great team on their schedule close.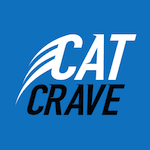 However, the past couple of gut-wrenching defeats to teams under .500 have observers questioning if this team has any fight left. Here's a look at how Carolina's playmakers will perform in fantasy football this week during the critical playoffs for many.