Why the 2020 season is not the end for Cam Newton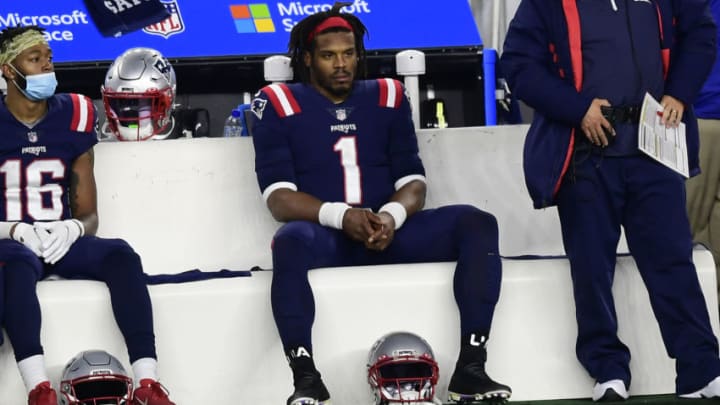 (Photo by Billie Weiss/Getty Images) Cam Newton /
(Brian Fluharty-USA TODAY Sports) Cam Newton /
The 2020 season is not the end for Cam Newton.
To say things haven't gone according to plan in 2020 for Cam Newton would be something of an understatement. The quarterback has come in for some significant criticism with the New England Patriots – who will be missing the playoffs for the first time in years -and it's thrown his long-term future in doubt.
Not only with the Patriots.
But his NFL career.
This is not what Newton had in mind after he was released in messy circumstances by the Carolina Panthers. The 2015 NFL MVP came into the campaign with the biggest of chips on his shoulder after the way he was treated and although there have been plenty of memorable moments, it hasn't been the electrifying player we've seen since the moment he entered the league as the No. 1 overall selection back in 2011.
Newton's latest outing against the Buffalo Bills was a microcosm of what's transpired in New England this season. He completed five of 10 passes for 34 yards, with the player running the ball six times for 24 yards and a score.
This inept level of production wasn't exactly helped by his rag-tag group of wide receivers, who dropped some key passes in critical moments once again. Newton would probably be better off somewhere else, but the question has to be asked regarding just what team is going to take a chance of him with the way he's performed in difficult circumstances of late.