Why the 2020 season is not the end for Cam Newton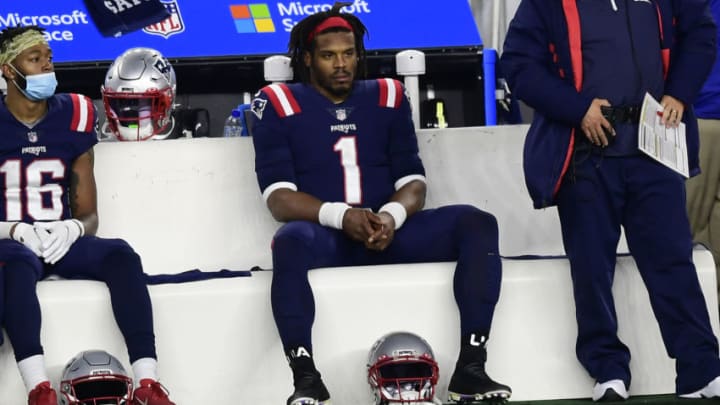 (Photo by Billie Weiss/Getty Images) Cam Newton /
(Photo by Maddie Malhotra/Getty Images) Cam Newton /
What next for Cam Newton?
Cam Newton will not want his iconic career to end on a sour note. He turned the Carolina Panthers from also-rans to legitimate Super Bowl contenders in the blink of an eye and completely revolutionized the position in the process.
Things are never going to be the same.
But a player like Newton doesn't deserve anything other than to retire on his own terms.
He might not have been willing to accept a backup role last year after the Panthers sent him to the free-agent scrapheap. But that is a situation which may need to change next spring.
Newton knows that starting opportunities will be few and far between given his form this season despite a less than impressive supporting cast. So going into a situation where he might be the No. 2 is an avenue he may have to go down to remain in the NFL.
Whether someone with Newton's star power wants to be demoted or not remains to be seen.
He has been unfairly treated by the media for his personality throughout his career. But anyone that played with Newton in Carolina or elsewhere will be the first to tell you what a fantastic teammate he is.
His recent comments about sacrifice were misplaced – especially with everyone across the country going through the same – but it shows that he might be feeling the pressure of trying to prove himself all over again.
This will be something to keep a close eye on once the season concludes and hopefully, Newton will get one more shot to end a prolific career on a positive note.