7 key takeaways from Panthers' loss vs. the Saints in Week 17

33

7
Key takeaways from the Carolina Panthers' loss against the Saints in Week 17.
It was a disappointing end to the 2020 season for the Carolina Panthers, who were mauled by the New Orleans Saints at Bank of America Stadium. It was men against boys for the most part and yet another strong indicator as to just what an important offseason period this is going to be for the organization.
Matt Rhule is no fool. He knows that this young roster is nowhere near good enough to contend for the postseason and until a new general manager is appointed, there is just no telling what is going to happen in terms of recruitment either during free agency or the 2021 NFL Draft.
It was another steep learning curve.
And the time for excuses is officially over.
There will be no room for sentiment in 2021 with this group, who got the benefit of the doubt this season given the substantial amount of changes made before competitive action got underway. That will all change during the next campaign as owner David Tepper looks to see some return on his investment.
Here are seven takeaways from Carolina's embarrassing loss in Week 17.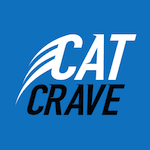 Takeaway No. 1
Curtis Samuel balled out
If Curtis Samuel was looking to leave one final mark before heading to the bargaining table this offseason, then it was mission accomplished. The wide receiver was at the top of his game once again to leave no doubt as to his value, which could pose a serious problem for Carolina in their bid to keep the former Ohio State standout.
Samuel made his presence felt in no uncertain terms. His hands are elite at this point and finishing the game with seven catches and 118 receiving yards will only add dollars to his demands.
There will be a host of teams looking to acquire him if the Panthers let things get that far. And Samuel has earned every cent coming his way with his production in 2020.