4 Panthers players who must be re-signed this offseason
The Carolina Panthers finished the 2020 season with 26 players set to become free agents.
After an up-and-down campaign for the Carolina Panthers and rookie head coach Matt Rhule, the organization's focus has now shifted completely towards the offseason. The team's search for a new general manager has already begun, as has mock-draft speculation regarding what the franchise might do with the No. 8 overall selection in the 2021 NFL Draft.
Carolina's most pressing task as of right now though is deciding how to re-sign several key free agents, despite ranking in the bottom half of the league in terms of available cap space.
Easily the two most noteworthy of those players are right tackle Taylor Moton and wide receiver Curtis Samuel.
Moton has emerged as a rock along the offensive line, while Samuel has transformed himself from a gadget-type player to a true NFL wide receiver, maintaining positional flexibility in the process. Certainly, the Panthers would love to reward both players with new contracts. However, that possibility has become less and less likely since the beginning of the season.
Other key Panthers who will become free agents this offseason include Mike Davis, Russell Okung, and Rasul Douglas – all of whom played a significant role in 2020. Linebacker Tahir Whitehead is unlikely to re-sign after a downright dreadful one-year reunion with Rhule and defensive coordinator Phil Snow.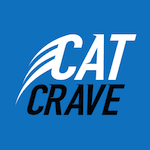 Perhaps two of the more interesting free-agent situations are what the team will do with defensive end and fan-favorite Efe Obada, as well as cornerback Corn Elder.
Obada and Elder both quietly put together solid seasons in Snow's defense, and proved themselves worthy of new contracts.
Without further ado, here are four players that would make the most sense for the Panthers to bring back in 2021 and beyond.