5 Panthers players who proved their importance in 2020
Which Carolina Panthers players proved their importance in 2020?
Attention has already turned to what head coach Matt Rhule described as a pivotal offseason for the Carolina Panthers. Their 2020 efforts that resulted in a 5-11 record won't live that long in the memory, but there does appear to be some encouraging signs for the organization to build on providing they get the right sort of quality in via free agency and the 2021 NFL Draft.
This time of year always comes with its fair share of speculation. No member of the Carolina Panthers roster will get more of that than Teddy Bridgewater in the weeks and months to come.
The quarterback simply hasn't done enough to convince people he is worthy of leading the team in the long-term. But with no real out on his deal until 2022, the decision-makers might be forced to go with the former first-round pick once again next time around.
That doesn't mean Carolina cannot possibly acquire their franchise signal-caller of the future out of college this year. Judging by P.J. Walker's dismal outing when he replaced Bridgewater against the New Orleans Saints in Week 17, it would be a massive shock if the Panthers didn't address the situation early when they are on the clock.
For now, here are five Panthers players who proved their importance to the franchise this season.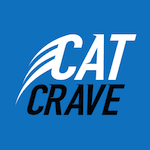 Player No. 1
Taylor Moton – Carolina Panthers OT
Taylor Moton is one of the best in the business at right tackle. The offensive lineman has been at the very top of his game in 2020 and this is sure to earn the player a bumper payday sooner rather than later.
The Panthers need to make this their top priority. Letting someone with Moton's undisputed qualities test the free-agent market would be nothing short of a disaster and something that would significantly slow down the length of their expected rebuild.
Moton gave up just three sacks and two penalties from every offensive snap Carolina had this season. If that doesn't highlight the former second-round pick's overall influence on the roster, then there isn't much more he can do to convince the powers that be he is worth a lucrative extension.