Analyzing the market for Panthers top-5 free agents in 2021
What is the market for some of the more prominent Carolina Panthers players entering free agency in 2021?
As head coach Matt Rhule stated, this is one of the important offseason periods in the 26-year history of the Carolina Panthers. They are entering the second preparation period under the former Baylor man, who is tasked with working alongside new general manager Scott Fitterer on building on a solid foundation that revolves around a number of exciting players on both sides of the ball.
Recruitment via free agency and the 2021 NFL Draft is absolutely essential. But there are some important decisions to be made regarding the 25 current players who are out of contract in the coming weeks.
Fitterer might not be able to keep them all due to the financial implications surrounding COVID-19 and a lack of gameday revenue throughout the season. However, the Panthers should be able to free up some additional funds by ridding themselves of overpaid veterans who are not pulling their weight for various reasons.
We took a look at arguably the top-five free agents in Carolina, what their market could be like, and just how much of a priority they should be for the organization.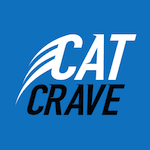 Number 5
John Miller – Carolina Panthers OG
Current base salary – $1.95 million ($4 million cap)
Team priority – Low
John Miller joined the Panthers on a one-year deal in 2020 free agency and it looked like Carolina had a bargain on their hands during the first few games of the season. The interior lineman looked assured in a new environment despite a disrupted offseason period, leaving the coaching staff confident they may have a replacement for Trai Turner after he was traded to the Los Angeles Chargers.
However, Miller's steady regression throughout the campaign was concerning, to put it mildly. He eventually gave up three sacks and six penalties from 910 snaps during the season on his way to a 61.1 grade from Pro Football Focus. So it might be best to bring in additional reinforcements during the draft considering how deep this class is relating to guard prospects.