Should Cam Newton follow Greg Olsen into retirement?
Greg Olsen formally retired from the NFL after a storied 14-year career, but should former Carolina Panthers quarterback Cam Newton do the same?
One of the greatest players to ever put on a Carolina Panthers uniform retired from the NFL after a glittering 14-year career. Greg Olsen will now move on to the next stage of his journey in the FOX broadcasting booth, but his legacy on and off the field will be remembered through the ages and across the community.
With another of Carolina's golden generation riding off into the sunset, there is a question that needs to be asked.
Should quarterback Cam Newton do the same?
Cam Newton deserved better from the Carolina Panthers.
On the face of it, that might seem a little harsh considering his production in 2020. Newton was dealt an unfair hand by the Panthers thanks to the timing of his release, which was simply handled in the worst possible way considering what the former No. 1 overall selection gave to the franchise during his time under center.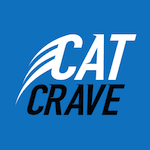 If reports are to be believed, then the New England Patriots aren't going to be bringing Newton back next season. This would mean another free agency period of uncertainty for the 2015 NFL MVP and one that might force the player to settle for a backup role in a different environment.
Seeing Newton holding a clipboard while somebody – probably less talented in their prime – taking the snaps would be hard to watch.
But that doesn't make the prospect any less of a fact.