5 prospects on defense for the Panthers to monitor at Senior Bowl
Which college prospects on defense should the Carolina Panthers watch closely when they coach at the 2021 Senior Bowl?
This year's evaluation process for the Carolina Panthers ahead of the 2021 NFL Draft will look much different. COVID-19 health concerns continue to be at the forefront of everybody's minds and the league has already taken some significant steps to ensure safety is paramount for young prospects and teams alike.
The NFL Scouting Combine won't be holding its usual in-person workouts in Indianapolis, which leaves teams relying on pro days on college campuses more than ever this year thanks to the current climate.
That is why coaching at the 2021 Senior Bowl is an opportunity Carolina's staff simply couldn't pass up. Finding out about some top incoming recruits first-hand through watching them practice and being around them off the field will be a significant asset to call upon ahead of what is another vital draft that the Panthers must get right to aid their rebuild.
Carolina Panthers GM will also be in Mobile.
Carolina will also have the presence of general manager Scott Fitterer on the sidelines in Mobile, Alabama. The new appointment comes into the organization with an exceptional scouting reputation from his time with the Seattle Seahawks and considering head coach Matt Rhule's extensive knowledge of the college game, it should serve the Panthers well both at the Senior Bowl and throughout the process.
With that in mind, here are five prospects on defense that Carolina's coaching staff needs to keep a close eye on when practices begin.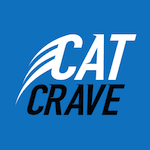 Prospect No. 1
Jabril Cox – LB (LSU)
The Carolina Panthers got some nice production from Jermaine Carter when he patched up his differences with Rhule and was inserted into the starting lineup. However, it might be wise for the organization to get some additional depth at the second level despite the impending returns of Christian Miller and undrafted free-agent Jordan Mack, who both opted out of the 2020 season.
Jabril Cox is a player of tremendous promise. He has all the athleticism and explosiveness that the Panthers sought heavily in their recruitment process last time around, with his versatility to play either on the inside or as an outside linebacker another intriguing element to his potential that shouldn't be overlooked.
Providing that Cox can work on his anticipation once he gets to the next level, then the prospect is well worth considering on day two.