Derrick Brown is more than ready for Panthers' alpha role
The Carolina Panthers made Derrick Brown their new alpha with the expected release of experienced defensive tackle Kawann Short.
With the Carolina Panthers releasing two-time Pro Bowl defensive tackle Kawann Short earlier this week, there is a new alpha in town.
His name is Derrick Brown.
The No. 7 overall selection in 2020 made a huge impression during his rookie year despite only having the veteran presence of Short alongside him for three games. Brown was a commanding force on the interior despite being one of the NFL's most double-teamed players at the position, with his ability to generate pressure a notable feature of his contribution.
Considering how well the Panthers improve on their defensive front throughout the campaign, it made the decision to part ways with Short that little bit easier. They grew in stature after some early-season struggles and providing the team can strengthen with a couple more additions in free agency or the 2021 NFL Draft, it should make them a force to be reckoned with next time around.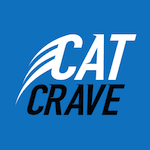 Carolina Panthers can build around Derrick Brown.
Brown is the sort of player the Panthers can build a successful defense around. His quiet demeanor is matched by a fierce will to win on the field that can the catalyst behind a possible playoff berth sooner rather than later.
The pre-draft doubts about Brown's ability to make a smooth transition to the next level were quashed in no uncertain terms. He was a constant menace in opposing backfields and once his positioning improves on running downs, the sky is the limit.
This resulted in the former Auburn standout recorded 34 tackles, two sacks, 12 quarterback hits, four passes defended, eight tackles for loss, and 19 pressures throughout the campaign. Brown also forced 10 quarterback knockdowns and earned an encouraging 61.0 grade from Pro Football Focus.
Not too bad, it has to be said.
But what comes next will be equally as important.
This represents a significant vote of confidence in Brown becoming Carolina's defensive anchor for the next decade. The Panthers stuck to their guns in last year's draft despite the obvious temptation to select Clemson's outstanding linebacker Isaiah Simmons after he fell out of the top-five, which proved to be the right call in no uncertain terms.
Brown has the sort of aura around him that's hard not to get behind. He wasted no time involving himself in community projects to help those less fortunate once he got to the NFL, which is a testament to the sort of character he is.
Leading from the front and by example with outstanding performances is something that was an eye-catching element to take from Brown's rookie campaign. The likes of Zach Kerr, Bravvion Roy, and Efe Obada – providing he's extended – will also have a big part to play alongside the No. 1 defensive tackle on the roster. But the onus will be on the lead man to make his presence felt on almost every down.
This is a responsibility Brown had both during his time in college at the Auburn Tigers and as a rookie in Carolina. There is no doubt he is top-dog on the defensive line interior now and this confidence boost might even bring more in the way of production.
The Panthers are extremely fortunate to have Brown, who might be one of the only players off the table in any potential trade for Deshaun Watson. It's an exciting time for everyone associated with the organization and the interior lineman is going to be integral to their plans moving forward.