Could the Panthers tag-and-trade Curtis Samuel this offseason?
Would the Carolina Panthers consider a tag-and-trade scenario regarding wide receiver Curtis Samuel this offseason?
Freeing up a substantial amount of salary-cap space has given the Carolina Panthers a lot more options heading into free agency. They have some significant holes that need to be filled either with seasoned veterans or via college recruits in the 2021 NFL Draft, and there is also the small matter of deciding what to do with their out-of-contract players that were on the roster this season.
Some decisions will be easier than others in this regard. But the Panthers have a huge call to make regarding the future of wide receiver Curtis Samuel.
The former Ohio State sensation finally came of age in 2020, which might have helped Carolina on the field but it's left them in a sticky situation regarding the player's future this spring.
Samuel is looking for an extension and considering the numbers he put up during the campaign, there are going to be a queue of suitors in free agency if the Panthers cannot afford what is going to be a loftier asking price than they would have faced before the season began.
Letting another gifted player walk in his prime is a distinct possibility and another big blow to the organization.
However, there is a potential avenue they could go down to ensure the Panthers get something back in return.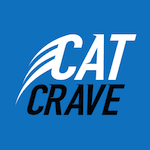 If Carolina can sort out the correct finances, then a tag-and-trade situation is not entirely out of the question. This is high-risk considering the cost involved and Samuel's role within the offense, but it could ensure they get the correct value back in return for a dynamic weapon who is only going to get better.