4 developmental QBs the Panthers should consider drafting
Which developmental quarterbacks could the Carolina Panthers target during the 2021 NFL Draft?
It doesn't come as any great surprise that the Carolina Panthers are looking for a better option at quarterback this offseason. Teddy Bridgewater failed to make the most of another starting opportunity and if the signal-caller is still the No. 1 option at OTAs and training camp, then the organization has failed to land any of their desired targets.
This would be nothing short of a disaster. Their lack of confidence in Bridgewater is there for all to see and won't have gone unnoticed by the former Lousiville standout, which would make for some pretty awkward conversations if they were forced to put him under center once again in 2021.
Hopefully, it doesn't come to this.
But a contingency plan needs to be put in place should this particular scenario come to pass.
Carolina has plenty of holes that need to be filled elsewhere. So getting in a development project via the 2021 NFL Draft is not out of the realms of possibility.
This bears more significance when one considers P.J. Walker and Will Grier are both out of contract over the next couple of years, so it's a precarious situation the Panthers are walking into at the most important position on the field.
With that being said, let's take a look at four potential college prospects who could be solid projects to work with once they get to the next level.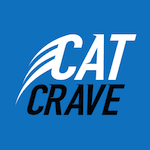 Quarterback No. 1
K.J. Costello – Mississippi State
While K.J. Costello's struggles during his final college season were glaring, it might be a little too soon to give up on the player just yet. The Mississippi State star found things difficult in the SEC when he made the step-up in class and even though this experience against high-class opposition was a real wake-up call, it might do the signal-caller plenty of good in the long run.
Costello has a cannon for an arm and seems to make the right decisions with time in the pocket. There is a lot to work with from a technique standpoint, although he does become flustered when pressure arrives quickly that will need to improve.
If the Carolina Panthers are forced to look in a completely different direction, then Costello might be worth a late-round flyer that could even be picked up on the undrafted free-agent market depending on how the draft plays out.