Teddy Bridgewater would be an upgrade for these five teams
Which quarterbacks would Carolina Panthers signal-caller Teddy Bridgewater be considered an upgrade on?
Teddy Bridgewater is not going to be on the Carolina Panthers in 2021 if the organization has its way. There is simply too much water under the bridge – no pun intended – this offseason regarding the team's approach to getting another option that would make it extremely difficult for the former first-round pick to walk into the building when OTAs roll around and not feel a little awkward about what is currently transpiring.
The Panthers are making no secret of their desire to move on from Bridgewater, which has led to some teams calling Carolina and asking about his potential availability. The Athletic reported that the San Francisco 49ers were one such organization, who were looking to get a prominent backup option for injury-prone starter Jimmy Garrappolo.
This would be an expensive move if the Niners went with Bridgewater, who still has two years and $37 million in base salary left on his deal. There is a possible out on his contract in 2022, but it's still a big risk for general manager John Lynch to take in the current financial climate.
PFF called Teddy Bridgewater an upgrade on Big Ben.
Another possible that was touted by Eric Eager of the Pro Football Focus podcast, who stated that Bridgewater would be a good option for the Pittsburgh Steelers and even an upgrade on two-time Super Bowl champion Ben Roethlisberger at this stage of the veteran's career.
While this is a little disrespectful, it got us thinking about what signal-callers could Bridgewater possibly be considered an upgrade on as he looks set to depart the Panthers this spring?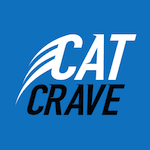 Quarterback No. 1
Taylor Heinicke
With the Washington Football Team set to move on from NFL Comeback Player of the Year Alex Smith this offseason, it leaves them with just Taylor Heinicke as a realistic option. This is something that will undoubtedly change once free agency and the 2021 NFL Draft has concluded, but whether the Carolina Panthers connection within the organization wants to bring Teddy Bridgewater on board remains to be seen.
Giving Bridgewater a three-year, $63 million deal with a $15 million signing bonus and $33 million guaranteed when he certainly wasn't Matt Rhule's preferred choice was the primary reason Carolina fired Marty Hurney. That being said, Heinicke's body of work means the Louisville product is a definite upgrade, although the former Panthers signal-caller did put together an outstanding performance in the postseason that earned an extension from the franchise.
Letting the experienced Smith walk is a bold move by Washington. So who they bring in to replace him is going to have significant ramifications on their long-term chances.