Panthers schedule: What can Carolina expect from the Raiders in week 1?
The Carolina Panthers schedule has them reportedly facing the Las Vegas Raiders at home in week one, but how will they fare on opening day?
Things could have been a bit easier for head coach Matt Rhule to start life in the NFL. The Carolina Panthers schedule has them coming up against the Las Vegas Raiders at Bank of America Stadium in week one, according to Joe Person of The Athletic.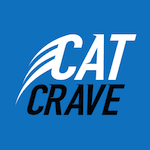 This represents an acid test for the Panthers young core of players, which will tell us a lot about what we can expect from a new-look roster in 2020. The Raiders are an aggressive outfit that have plenty of firepower at their disposal. So they are going to be thrown in at the deep end from the outset.
The Panthers schedule will allow them to be a part of history when the Raiders play their first official game under the Las Vegas banner. While the occasion might be big. It should not detract from the importance of getting a victory against a team that has lofty ambitions of a playoff berth during their first season in the desert.
If the Panthers can open 2020 with a home win, there is no telling just what that will do for morale. However, when one looks at the Raiders roster it is apparent securing such a feat will be easier said than done.
Head coach Jon Gruden and general manager Mike Mayock set their stall out very early in their tenor by removing the roster of overpaid stars who were well past their sell-by date. They also went bold by trading Khalil Mack to the Chicago Bears for a haul of draft picks that they appear to have spent wisely.
With the move to an incredible-looking stadium, there is renewed hope the Raiders can achieve something special sooner rather than later.