Carolina Panthers: Why McDaniels is wrong about Cam Newton
The reason former Carolina Panthers quarterback Cam Newton is not a New England could be down to the short-sightedness of Josh McDaniels.
Former Carolina Panthers quarterback Cam Newton is still looking for a new franchise to call his own after he was released this offseason. If Josh McDaniels has his way, it will not be with the New England Patriots.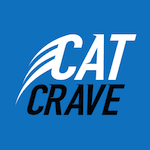 Given the lack of quality in the Patriots' quarterback room following the departure of Tom Brady. It seems particularly unusual that the franchise has not gone after a veteran free agent other than Brian Hoyer.
While they might have faith in Jarrett Stidham to fill the enormous void left by Brady. There is no doubt that the 2015 NFL MVP would represent a significant upgrade on anything New England can currently call upon under center.
According to Joe Person of The Athletic, McDaniels is reported "not high" on Newton when he interviewed for the Panthers' head coaching job this offseason following the firing of Ron Rivera.
If this report is to be believed, then the chances of Newton ever putting on a Patriots uniform appear slim. For all anybody knows, Stidham could turn out to be a world-beater. But it seems strange the Patriots are not at least looking for a viable alternative if their current option does not live up to expectations.
Newton is the best free-agent available at the present time at any position. Providing he can return to full health following foot and shoulder problems that blighted his final two years in Carolina, there is nothing to suggest he cannot go on to thrive in a different environment.
Prior to contrary reports, Newton is willing to accept a backup role with another franchise and bid his time for an opportunity. This would put considerable pressure on any team's No. 1 option having such a prominent figure waiting in the wings for any potential failure.