Was Jonathan Stewart right to criticize Dak Prescott?
Former Carolina Panthers running back Jonathan Stewart doesn't like the way Dak Prescott has handled his contract negotiations so far.
It appears that former Carolina Panthers running back Jonathan Stewart is not a fan of their way Dallas Cowboys signal-caller Dak Prescott is handling his current contract negotiations. And he made his feelings known in a recent Twitter post after some information regarding the dispute came to light.
Dak is wack!!! Greed won't get you anywhere in life

— Jonathan Stewart (@Jonathanstewar1) May 21, 2020
Prescott is reported to have turned down a contract offer from the Cowboys that was in the region of five-years and $175 million. According to Chris Simms of NBC Sports, the quarterback is seeking $45 million per year in the final year of his deal.
This has been denied by Prescott's agent and the Cowboys themselves. However, the franchise and owner Jerry Jones are renowned for using their media-savvy to put some pressure on players that do not bow to their will during negotiations.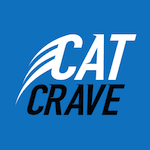 Prescott has clearly outplayed his current contract and is deserving of a long-term commitment from the organization. However, with Super Bowl-winning gunslinger Patrick Mahomes set to sign a record-breaking deal this summer, the former sixth-round pick does not want to be short-changed.
The longer this situation goes on, the worse it is going to be for the Cowboys. They did sign free-agent Andy Dalton in case Prescott's contract talks mean he misses some time. But if they want to finally want to live up to expectations then they will need Prescott firing on all cylinders from the outset.
Was former Carolina Panthers running back Stewart right to call out Prescott?
It's easy to call someone out just hearing one side of the story. While it is apparent that Prescott is asking for a king's ransom for his services beyond 2020, it might have been a bit hasty for the former Carolina Panthers running back to criticize the signal-caller.
Players in the NFL have a relatively short shelf life. And although Prescott hasn't missed any game time since entering the league, as a quarterback you are just one big hit away from catastrophe.
It might not even be a tackle that potentially alters your career path. One only has to look at the current Panthers quarterback Teddy Bridgewater to see that.
He was on a promising path with the Minnesota Vikings before a freak incident in training camp threatened his career and ended his time with the organization. It has taken Bridgewater years to earn another starting chance and his plight serves as a stark warning to others.
Social media is a place where people often jump the gun on opinions. And this could be the same case in this particular situation. Stewart is probably well aware of this by now. But he knows better than anyone how important it is for players to get their money while they are at the peak of their powers.
How this situation between Prescott and the Cowboys pans out from here on remains to be seen. And there will be plenty who are going to voice their own opinions about it either way.