David Tepper's support gets positive reaction from players
The reaction to recent protests from David Tepper has drawn praise from members of the Carolina Panthers roster.
A number of roster members for the Carolina Panthers attended the recent protests surrounding the killing of George Floyd. This is something that has prominent across the country over the last week.
Many professional athletes are speaking out prominently about social injustice. And those associated with the Carolina Panthers are no different. This has also received support from team owner David Tepper, who has personally called roster members in recent days to outline his unconditional support regarding their decisions.
Andre Smith was one of the players involved in the protests. And he revealed during a virtual press interview that Tepper wants them to "keep the momentum going when the hype dies down" regarding this latest stand against prejudice.
"David Tepper, the team owner, called me and was just telling me how much he supports us, and he wants us to stay safe, and how important it was for us to keep this movement going even after all the hype dies down. I really appreciate that. For him, one, just calling me – the team owner calling me is pretty cool. But I have an appreciation for his understanding – again, just knowing that it is a tough time."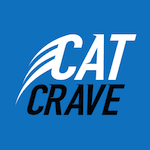 Another that spoke with Tepper was tight end Chris Manhertz, who stated it "speaks volumes" about the Panthers' owner and his unwavering empathy towards the situation that is rapidly evolving.
"Mr. Tepper called me as well a few days ago and pretty much offered support, and pretty much empathized and acknowledged that there's a lot of things that need to be fixed in the society that we live in. Having the owner of the organization personally call you and having a conversation about it, I think that speaks volumes to the person he is and the organization that the Panthers is as well."
This statement from Tepper is one that was echoed by head coach Matt Rhule during his virtual presser this week. The Panthers are taking a stand in no uncertain terms. And for the players to receive this sort of support from the front office bodes very well for their chances of achieving success in 2020 and beyond.
Why does the Carolina Panthers support matter to its players?
It's easy for NFL owners to do nothing regarding social matters. Their primary focus is football and remaining neutral regarding issues that could impact their bottom line is something most of them tend to do.
This situation feels far different from those that have gone before. And it won't be going away anytime soon. That is why David Tepper's support for those individuals from the Carolina Panthers who are taking to the streets is a real indication of the overall compassion and direction the franchise is going in.
If players feel safe and supported by the franchise. They will want to run through a brick wall for their head coach and owner when competitive action gets underway. One only has to look at the current plight of Drew Brees to see what sort of detrimental impact the wrong statement can make at the present time. And Tepper deserves a tremendous amount of credit for backing his roster.
What Tepper said regarding keeping momentum going is also worth noting. It could be easy to forget once the larger protests evaporate in the coming weeks. But the owner has given his players the green light to express their opinions and fight for change for as long as it is necessary.
While others might be avoiding the issue. Tepper has stood up to be counted when it matters most.