4 free-agent LBs that should be on Luke Kuechly's radar for 2021
Which free agents in 2021 should pro scout Luke Kuechly be looking at closely for the Carolina Panthers?
One of Luke Kuechly's main roles as a pro scout with the Carolina Panthers will be to identify players who can improve the franchise. The organization did not find his long-term successor in the NFL Draft, so they may explore the possibility of a free agent acquisition next spring.
While it will be extremely difficult for the Carolina Panthers to find anyone that could produce the level of consistency that Kuechly attained during a glittering eight-year career. Having the future Pro Football Hall of Famer on hand to decipher just who could potentially fill the void long-term is a significant asset to call upon.
Although the final decision will ultimately be with general manager Marty Hurney and head coach Matt Rhule. The role Kuechly will play in the evaluation process regarding free agents is going to be crucial. This will be especially evident at the inside linebacker spot, with the recently retired figure becoming one of the greatest who has ever operated at the position.
The Panthers' financial situation has prevented them from making big free-agent moves on the defensive side of the ball. They opted to allocate almost all of their spare funds to bolster the offense. And strengthened defense with a historic series of draft picks.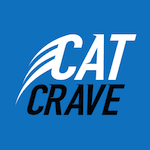 They should have more wiggle room regarding their salary cap in 2021. This should see them become more prominent players in free agency. But much will depend on how the team performs next season as to whether or not they will be an attractive option for anyone that is out of their contract.
Here are four free agents in 2021 that should be on Kuechly's and the Panthers' radar.