Panthers: Is Cam Newton putting too much pressure on himself?
Is former Carolina Panthers quarterback Cam Newton putting too much pressure on himself with his social media posts?
Cam Newton's latest Instagram post was further proof that the quarterback is not lacking in confidence since his release by the Carolina Panthers. The 2015 NFL MVP looks in fantastic shape as he gears up for another chance to shine from a possible starting position.
One thing that can be said of Newton during his career is that the signal-caller has never lacked confidence. The Panthers' No. 1 overall pick in 2011 was swagger personified during his rise to superstardom. And this should stand him in good stead after penning a one-year deal that is worth $550,000 guaranteed with the New England Patriots.
While his recent thoughts about "done being humble" were borderline laughable. These videos could be indirectly piling more pressure on the former face of the Panthers to make the most out of his second chance. There is nothing to suggest that Newton isn't capable of making a go of things if healthy. But the microscope is going to be on the gunslinger in no uncertain terms.
This is something that Newton is more than used to. He has been at the center of attention from the moment he stepped onto the field. But the New England pressure cooker is a completely different ball game in terms of expectations.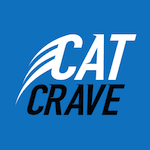 Is former Panthers quarterback Cam Newton making a rod for his own back?
This move is going to go one of two ways. Either Newton thrives from the first snap and earns himself a lucrative deal next spring and a possible Comeback Player of the Year trophy. Or he will simply not fit into the Patriots' way of thinking.
One man who is confident that Newton can excel if former Panthers player Greg Van Roten. In a recent interview with SiriusXM NFL Radio thinks the relationship with Bill Belichick and Josh McDaniels could have devastating results if everything clicks into place.
"It was one of those situations where you have this talent, you have this franchise quarterback and you're going to release him? Like, to me, that seems like an interesting business decision, because you can replace a coaching staff, you can get a new scouting department, you can get a new business side of football – when it comes to a franchise quarterback – and there's plenty of teams across the league that will attest to it, like, you better be right, because you're mortgaging the next couple of years on that decision. You know, I know Cam had some injury issues in the past, but the guy is a competitor."
Newton is probably just trying to keep himself in the spotlight before he lets his play do the talking. It could also be to take some of the attention off the injuries that blighted his final two years in Carolina and played a leading role in the organization going in a different direction.
The jury is still out as to whether or not the foot and shoulder struggles will resume once big hits start coming in Newton's direction once again. Only time will tell regarding this issue. And it will all come down to the player.
This is a situation that should have been handled better by the Panthers. And it has left Newton in unfamiliar territory with a point to prove and a big chip on his shoulder.
As is always the case with Newton, what comes next is going to be a must-watch. But the pressure he has put himself under is immense and in reality, it was something the player could've done without.