Panthers No. 61: The make-or-break season awaiting C Matt Paradis
Offensive lineman Matt Paradis is facing a make-or-break season with the Carolina Panthers in 2020.
The Carolina Panthers go into the season with a potential weak-link on their offensive line. This was an area of the field that proved hugely disappointing in 2019. And it remains to be seen whether the new arrivals can change their fortunes.
Their improvement is going to be essential if the Panthers want to make the most out of their outstanding weapons available. ESPN recently ranked them No. 5 in the NFL regarding the tools quarterback Teddy Bridgewater has to work with. But if their signal-caller doesn't get the necessary time to go through his progressions, then it is going to hamper them considerably.
Up to three of the fine offensive linemen occupying starting berths could be new to the organization in 2020. The Panthers brought in John Miller and Michael Schofield to sure up their interior following the departure of Pro Bowler Trai Turner, who was traded to the Los Angeles Chargers in exchange for veteran left tackle Russell Okung.
Despite the obvious concerns, Pro Football Focus seemed hopeful regarding their fortunes. They were placed No. 17 overall in a recent feature, which is still just in the bottom half. But it is a lot better than some of their fanbase anticipates given the strength of schedule.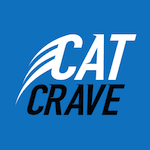 Continuing our countdown feature ahead of the new season, we now turn our attention to Carolina's No. 61. Center Matt Paradis now faces a make-or-break season with the franchise after suffering some significant struggles in 2019. And this is a crossroads campaign for the player in terms of his long-term aspirations with the organization.
Paradis was a big-money arrival to Carolina in a three-year, $29 million deal that included a $9 million signing bonus and $12 million guaranteed. To say the Super Bowl winner has failed to live up to expectations so far would be a massive understatement. But this has not prevented his base salary sky-rocketing from $1 million to $5.5 million next season.
It is essential that the player regroups and gives a better account of himself next time around. The Panthers have invested a lot in Bridgewater. And his relationship on the field with Paradis is going to be pivotal to their overall fortunes.
There was a lot to like about Paradis when he arrived in Carolina. The former sixth-round pick emerged as one of the NFL's best centers with the Denver Broncos, earning grades of 90.2, 74.9, and 81.4 from Pro Football Focus from 2016-18.
This did not translate to his first year with the Panthers. Paradis gave up three sacks and three penalties on his way to a 63.4 grade. And much more will be needed next season if he wants to see out the remainder of his deal.
Paradis has plenty to prove next season. But on the other hand, his level of performance might have been something of a blip in the grand scheme of things.
New head coach Matt Rhule will find out quickly which way Paradis is going to go. If he can get back to anything like his best, it will aid them considerably as offensive coordinator Joe Brady looks to make an immediate impact.
If the interior lineman continues to trend on a downward curve, it will leave the Panthers with no other alternative other than to part ways with Paradis and go in a different direction. He is set to count $10.33 million against Carolina's salary cap in 2021. And releasing him would represent a saving of $4.93 million.
This will be one of the more interesting things to keep a close eye on both during camp and the 2020 season. And it will all come down to how much Paradis wants it now he has some financial security.