4 worst free-agent signings in Carolina Panthers' history
Ranking the top four worst moves made by the Carolina Panthers in free agency throughout their 25-year history.
The Carolina Panthers have hit some real home runs in free agency during their 25-year history. This is the cornerstone behind every successful NFL team. And it played a significant role in the organization making an immediate impression on the league.
However, this has also been met with those who joined the Panthers with high expectations on big-money deals that simply couldn't reach expectations. This has not only set the team back considerably in their pursuit of an elusive Super Bowl. But it hit them in the pocket hard from a salary cap perspective.
Getting the right sort of free agent to Carolina next spring is going to be crucial in their pursuit of becoming a contender once again. The decision-makers were working with one hand tied behind their back in 2020 thanks in no small part to their dead cap figure that currently stands at $41.11 million.
Although they were able to bring in the likes of Teddy Bridgewater, Robby Anderson, and Stephen Weatherly. More if going to be needed for the Panthers to get back into postseason contention.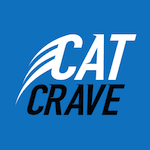 They could have around $90 million to work with providing the Panthers make the necessary cuts. But it is vital they become an attractive destination for productive players with progressive performances next season.
Here are the four biggest mistakes made by the Panthers during free agency throughout history.