Carolina Panthers: Jamal Adams trade is great news for Greg Olsen
Jamal Adams was traded to the Seattle Seahawks, which is great news for former Carolina Panthers tight end Greg Olsen's chances of winning a Super Bowl.
The Seattle Seahawks made a bombshell trade for New York Jets safety Jamal Adams. And this is great news for Greg Olsen's chances of ending his illustrious career with the Super Bowl.
Olsen enjoyed a prolific career with the Carolina Panthers before the player and organization went their separate ways this offseason. He will go down in history as one of the team's greatest ever players. And the onus will now be on third-year tight end Ian Thomas to step in and fill the void.
The player did contemplate retirement this offseason. But the prospect of working with Seattle's stud quarterback Russell Wilson proved too tempting to turn down.
This gives the former first-round pick out of Miami with a realistic chance of getting his hands of the Vince Lombardi Trophy in 2020. And the acquisition of Adams is another huge shot in the arm for the roster.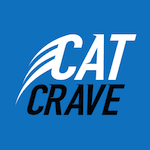 According to multiple sources, the Seahawks gave up two first-round picks in 2021 and 2022, a third-rounder in 2021, and safety Bradley McDougald in exchange for the All-Pro and a fourth-round selection in 2022. This represents a significant leap of faith from Pete Carroll's men that Adams can lead their once-feared defense back to prominence. And there is nothing to suggest he is not more than ready for such a responsibility.
Can former Carolina Panthers TE Greg Olsen win a Super Bowl with the Seahawks?
The Seahawks' formidable Legion of Boom is long gone. And they have been slowly regressing ever since. Getting someone in with the talent of Adams is a significant boost and one that improves their chances considerably.
Few would begrudge Olsen the opportunity of a Super Bowl tilt during the twilight of his career. The player secured 524 receptions, 6,463 receiving yards, 342 first downs, and 39 touchdowns during his time with the Carolina Panthers. And the popular tight end gave absolutely everything to the franchise.
Getting Adams to Seattle won't guarantee success. The Seahawks find themselves in a division that also includes fancied teams such as the NFC Champion San Francisco 49ers, Los Angeles Rams, and Arizona Cardinals. However, it gives them a standout contributor on the backend that will complement the outstanding Marquise Blair.
Everything is in place for the Seahawks to make a real run at the title. Olsen will be expected to play a big role in providing Wilson with a reliable target across the middle. And his ability to get open in the red zone has been there for all to see during his exceptional career to date.
There will be nobody happier for Olsen if he rides off into the sunset and a color commentator job at FOX Sports with a ring than Carolina's fanbase. They always held him in the highest regard. But he was unable to get his hands on a Super Bowl with the franchise despite a near-miss in 2015.
Adams is one of the best in the business at the safety position. And his arrival in Seattle has bolstered Olsen's hopes of reaching the promised land during what may be his last campaign as a professional.