Carolina Panthers: The critical season awaiting Cole Luke in 2020
Cornerback Cole Luke faces a critical few weeks with the Carolina Panthers in his pursuit of becoming more than a practice squad player in 2020.
The Carolina Panthers are now just 32 days from their Week 1 opener against the Las Vegas Raiders. This is set to be one of the more intriguing seasons in recent memory for the organization. But there is little doubt their young roster is getting thrown to the wolves following a severely disrupted offseason.
Things might get worse before they get better for the Carolina Panthers. New head coach Matt Rhule might have a glowing resume of building up struggling college programs. But his incredible success did not happen in year one.
The team's fanbase will need to be patient, which is something that there is very little of in today's NFL. Big decisions were made with a view to molding a possible contender in the future. And this has seen a number of beloved players no longer in Carolina.
Their offense does have plenty of exciting playmakers who can keep them competitive. However, areas of their defense pose some significant concern on a schedule that will punish them early and often if the Panthers do not hit the ground running.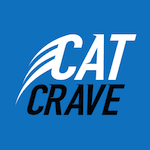 Continuing our countdown feature ahead of the new season, we now turn our attention to Carolina's No. 32. Cole Luke finally got the chance to see the field in 2019 after spending almost two seasons on the Panthers' practice squad. But whether he can put this experience to good use next time around remains to be seen.
Cole Luke's journey with the Carolina Panthers so far
Luke did enough to get a one-year, $675,000 contract extension from the organization this offseason. It is hard to gauge just how much the cornerback can develop in the NFL. And he will need to impress a coaching staff that was not around last season.
This might be something that Luke can use to his advantage. Everyone is working off a clean slate. And this is an area of the field that does pose more worry than most heading into 2020.
Donte Jackson, Eli Apple, and Troy Pride Jr. go into the season as their starting trio. But the No. 4 position appears up for grabs with training camp now officially in full swing.
Not having a preseason to catch the eye is something that fringe players like Luke will need to overcome. Making a statement against familiar players during team drills is sometimes harder. But there appears to be a chance for the former Notre Dame product to beat out Corn Elder, Natrell Jamerson, and seventh-round pick Stantley Thomas-Oliver III.
Luke saw just 16 snaps for the Panthers in 2019. This would have been a small sample of the professional experience for the corner. But it will undoubtedly leave him highly motivated for even more game time next season.
It has not been an easy road for Luke. He has been very patient and learned plenty as a practice squad player. And his demeanor is something that has gone down very well with teammates and coaching staff alike.
If the player cannot do enough to make the 53-man roster. Then Luke appears a lock to be on the practice squad once again if he is not picked up by another organization.
This is a situation that Luke is hoping to avoid. But chances for players with his sort of experience will be few and far between in 2020 thanks to the current climate.