Julius Peppers passes the torch to Carolina Panthers DE Brian Burns
Defensive end Brian Burns received a seal of approval from Carolina Panthers legend Julius Peppers on social media this week.
The Carolina Panthers are expecting big things from Brian Burns in 2020. Their moves during the offseason have propelled the former first-round pick to No. 1 on the defensive end depth chart. And this could result in a huge step forward for the player.
Burns showed tremendous promise during his rookie campaign despite suffering a wrist injury that hampered him considerably. He made the most out of his time on the field in no uncertain terms. And the Carolina Panthers already look to have struck gold with another high-end draft selection.
It appears that the contribution made by Burns also caught the eye of legendary pass-rusher Julius Peppers. The recently retired pro is widely regarded as one of the Panthers' greatest ever players. And he appeared to pass the torch to the former Florida State standout with a seal of approval on social media.
A post featuring Burns on Carolina's Instagram account brought a response out of Pepper, who simply put "the next one". This highlights the confidence the future Pro Football Hall of Fame candidate has in his second-year pro to deliver the goods in 2020 and beyond.
View this post on Instagram
Brian Burns is the next great Carolina Panthers pass-rusher.
There is a lot to like about Burns' chances of taking a significant leap forward next season. He managed to secure 7.5 sacks on a rotational basis in 2019. And although being the team's primary pass-rushing threat will come with its own set of complications. It would be a huge shock if he didn't approach the double-digit sack mark.
The presence of No. 7 overall pick Derrick Brown and returning Pro Bowler Kawann Short on the defensive line interior is another thing Burns has going in his favour. Both tackles command significant attention and space. So it should give those on the edge plenty of opportunities to get in the backfield.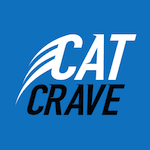 The comment by Peppers might be overlooked by some. But if Burns sees it, then it is another confidence boost for the player.
Peppers enjoyed one of the finest careers of any defensive end throughout history. He was a relentless force that provided a level of consistency over a prolonged period that saw him named to the NFL's All-Decade team in the 2000s and 2010s.
Whether Burns can get to this sort of level remains up for debate. This is a lofty benchmark to aim for. But he has worked hard on bulking up during the offseason. And if this meshes well with his exceptional explosiveness, then he is going to be a real problem for opposing offensive linemen during the upcoming campaign.
Expectations are high for Burns. But there is no doubt he looks more than ready to become the long-term heir apparent for Peppers.
This is something that the Panthers have sought ever since the former No. 2 overall pick called it a day after a glittering 17-year career. And Burns' progress in 2020 is going to be something worth monitoring closely.