5 young Panthers players who have turned it on at camp
Which young players on the Carolina Panthers have have been turning on the style at training camp in recent weeks?
It's hard to believe that the Carolina Panthers are just two weeks away from their season opener against the Las Vegas Raiders. This has been an offseason that nobody will forget in a hurry. But the team is now in the home stretch of training camp as preparations gather pace for their return to competitive action.
There is plenty of uncertainty surrounding the Carolina Panthers in 2020. The changes made by the organization in recent months have been substantial in a bid to get them back to being a contender sooner rather than later. Only time will tell as to whether this will amount to any immediate success next season, but the early signs from camp are encouraging.
Each member of the roster appears to have bought into the philosophy new head coach Matt Rhule is trying to implement. The tempo has been noticeably different from anything the Panthers undertook during the Ron Rivera era. And this has seen plenty of potential young stars come to the fore as they look to make an impact in Carolina next time around.
The Panthers will be relying heavily on youth in 2020 to keep them competitive. Getting rid of prominent veteran leadership was probably for the greater good, but it has made their task that much more difficult, at least in the short-term.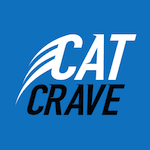 Here are five young stars who have turned it on at training camp for the Panthers in recent weeks.