4 Panthers players who shouldn't play a snap vs. Saints
Matchup

11-4

5-10
Which Carolina Panthers players shouldn't play a down vs. the Saints?
It's been a year that won't be forgotten in a hurry. The 2020 season has forced the NFL to make some serious changes due to COVID-19 health concerns, with the Carolina Panthers and others across the league playing in front of sparsely populated stadiums to prevent the risk of infection despite the strictest of cautions.
The Carolina Panthers have stayed relatively trouble-free besides a player gathering during the bye week that did not go down well with head coach Matt Rhule. Accountability has been a big thing for the former Baylor man during his first few months with the franchise and even though they have just five wins to their name, there is a lot to like about their chances moving forward providing the right faces are brought in during free agency and the 2021 NFL Draft.
Sunday's showdown against the New Orleans Saints could become an anti-climax if the Green Bay Packers go into a commanding lead early on at the Chicago Bears.
Sean Payton won't think twice about taking his star players out of the firing line to give them some rest when the No. 1 seed potentially becomes out of reach, which might improve Carolina's chances of ending their campaign on a high.
Let's take a look at four Panthers players who shouldn't play a down vs. the Saints for varying reasons.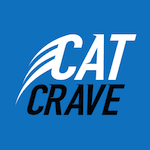 Player No. 1
Michael Schofield – Carolina Panthers OG
We've seen enough of Michael Schofield and Carolina's coaching staff should have too. The offensive lineman has failed to produce the goods this season and if it wasn't for a significant amount of injuries in this area of the field, his time on the depth chart might already be at an end.
Schofield was thrust into an unfamiliar position on Sunday when he was forced to play left tackle against Washington's exceptional defensive front. This inevitably saw the veteran blown up on several occasions and the Panthers adding Matt Kaskey to the active roster should ensure he doesn't see the field in their season finale in Week 17.
The player will be moved on this offseason and not missed whatsoever. And Schofield only has himself to blame after coming into the campaign as a starting guard.