3 reasons the Panthers should risk it all for Deshaun Watson
The Carolina Panthers should risk it all for Deshaun Watson.
The rumor mill surrounding Deshaun Watson and his future with the Houston Texans is growing with every passing day. His unhappiness with the way things are being run is there for all to see and this might result in the quarterback demanding a trade sooner rather than later.
This is something that should be of significant interest to the Carolina Panthers. They have clear questions surrounding Teddy Bridgewater as their signal-caller of the future and although the price is sure to be astronomical, the front office would be foolish not to at least explore the possibility.
According to ESPN insider Chris Mortensen, Watson is reportedly ready to play "hard-ball" with the Texans and would waive his no-trade clause if the Miami Dolphins showed an interest in acquiring his services.
Miami has Tua Tagovailoa and a ton of NFL Draft picks at their disposal if they want to get the deal done.
However, Watson is no stranger to the Carolinas having played his college football at Clemson, and putting an exceptional talent under center with the weapons already on the Panthers' roster could be the catalyst behind them becoming a playoff contender sooner than expected.
With that being said, here are some reasons why Carolina should bet the farm on Watson if the opportunity arises.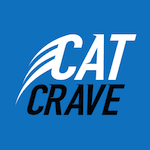 Reason No. 1
Deshaun Watson is an elite talent
Players with the ability of Watson don't grow on trees.
So if the Panthers have any sort of shot at trading for him, they should move heaven and earth to do make it a reality.
Yes, there would be complications regarding draft picks and there is also the issue of Bridgewater's contract to consider. However, there is just no telling what this sort of move would do not only for Carolina's performances on the field, but it would also completely galvanize a fanbase that has become increasingly disillusioned with the franchise since the departure of Cam Newton.
Watson showed he is elite despite Houston's struggles overall in 2020. And this wasted season from an individual standpoint has clearly only heightened his frustrations.