4 biggest positions of need for the Panthers this offseason
What are the biggest positions of need for the Carolina Panthers this offseason?
It promises to be another significant offseason of change both on and off the field for the Carolina Panthers. A 2020 campaign full of ups and downs eventually finished with the team at 5-11 in the first year of Matt Rhule's reign as head coach and although there is now an exciting young core to build around, there could be some losses to their coaching staff and a number of established veterans moving on to pastures new.
This is all part of the business.
But as Rhule stated in his exit presser, the next few months are vitally important for the Carolina Panthers as they look to possibly enter the postseason discussion in 2021.
That might be easier said than done with the salary-cap coming down due to COVID-19 revenue losses, which could have a real impact on the financial resources at their disposal during free agency.
There is also the matter of a new general manager coming into the organization with a fresh set of ideas, with an appointment set to be made by the end of the week.
At least going in, what are the biggest positions of need that the Panthers need to focus their attention on during a critical offseason period in their rebuilding process.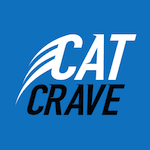 Position No. 1
Cornerback
Donte Jackson looked every bit the No. 1 cornerback when he made a full return to health down the stretch. But the lack of depth behind him remains a serious concern and needs to be improved if the Panthers want to take another step in the right direction next time around.
Rasul Douglas and Corn Elder are free agents and may not be brought back. There is also the need for rookie duo Troy Pride Jr. and Stantley Thomas-Oliver to get some additional development before they are thrust into more prominent starting roles.
Getting in a player either of proven quality in free agency or a top prospect in the 2021 NFL Draft is going to be pivotal in their pursuit of becoming a postseason contender again. Looking to the college ranks might be the best way to go considering the need for additional reinforcements elsewhere with any free funds the team can generate.