3 reasons Panthers OC Joe Brady is the answer to Eagles' prayers
Carolina Panthers offensive coordinator Joe Brady interviewed most recently for the Philadelphia Eagles head-coaching vacancy, and it looks to be a great fit.
When Joe Brady arrived with the Carolina Panthers this past offseason as offensive coordinator, most knew that it was only a matter of time before he was hired as a head coach in another city. After only one year as a play-caller, he is already one of the hottest names on the market.
Over the past two weeks, Brady has interviewed for five of the seven open jobs and was believed to be a finalist for at least one. His most recent interview came earlier this week after the Eagles fired Doug Pederson following a disastrous 2020 season.
While Philadelphia waited longer than any of the other teams to start the hiring process, it could be one of the most attractive openings, particularly for the Panthers OC.
Philadelphia holds the sixth pick in the upcoming 2021 NFL Draft, which will give the franchise an opportunity to add a game-changing player. They also have the luxury of having two quality quarterbacks on their roster.
Brady, who earned his master's degree from Penn State, already has ties to the state of Pennsylvania and spent two seasons with the Nittany Lions as a graduate assistant.
He is widely regarded as one of the brightest offensive minds in football, and if hired this offseason, would become the second-youngest head coach in NFL history. Brady helped several of his offensive players to career years in 2020, despite having inconsistent quarterback play.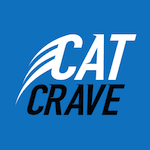 Brady's well-deserving of the attention he has received around the league and could be a perfect fit with the Eagles. With that being said, here are three reasons he may just be the right guy to lead Philadelphia moving forward.
<!—pageview_candidate—>