A.J. Bouye would bring experience and upside to Panthers
A.J. Bouye could be a solid option for the Carolina Panthers after the cornerback was recently released by the Denver Broncos.
We are fast approaching the time where NFL teams begin to make sacrifices to their roster in a bid to free-up additional funds to spend. The financial resources available are coming down significantly due to the lingering impact of COVID-19 revenue losses, which will result in plenty of established veterans cut from their current teams and seeking pastures new.
The Carolina Panthers won't be exempt from this. They have some big decisions to make in the coming weeks and if they can get these right, it should stand them in good stead in pursuit of further progress in 2021.
Matt Rhule has an exciting young core to build around, with the presence of new general manager Scott Fitterer another welcome boost that should be a tremendous asset to call upon during this particular period of preparation.
Their 2021 NFL Draft selections will be pivotal. But bringing in a couple of veteran presences to aid this progressive talent on both sides of the ball is another option well worth considering.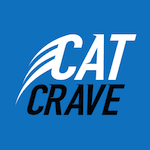 A.J. Bouye makes sense for the Carolina Panthers.
One player that fits into this category is A.J. Bouye. The cornerback was released by the Denver Broncos on Wednesday after just one season with the team, saving them around $13 million in salary-cap space in the process.
This was one of the easier cuts to make.
But it could be something that the Panthers want to take advantage of if the price is right.
Carolina does have a need at cornerback opposite Donte Jackson, who looked every bit a No. 1 option down the stretch once his toe problem was given a good period of rest to heal. Corn Elder and Rasul Douglas are both out of contract, with the rookie duo of Troy Pride Jr. and Stantley Thomas-Oliver in need of some more development before they are ready to lock down a starting position long-term.
If the Panthers want to make a bigger postseason push in 2021, they'll need extra bodies who can immediately contribute. Bouye is set to miss the first two games of the campaign after testing positive for PEDs in December that came with a six-game suspension. So it might not come with the biggest of financial commitment providing the player has learned from his mistakes.
This move makes a ton of sense.
And it would give the Panthers an experienced individual who could thrive in Phil Snow's scheme.
Bouye might be the wrong side of 30 now – and cornerbacks do tend to fall off a cliff quicker than most positions – but being around some energetic defensive players might see the Pro Bowler return to the form of old.
New general manager Scott Fitterer will take a good look at Bouye as part of his "in on every deal" mentality. There is the prospect of the corner wanting to land on a team with a more realistic chance of contending in the twilight of his career, so he'd need to be sold on the project Carolina is currently building on and off the field.
If Bouye likes what he hears from Rhule and others during any potential discussions – and the price works for both parties – it might be a shrewd pickup for the Panthers.